Maestro, if You Please
SHS's Concerto Concert makes a triumphant return
The year was 2020, the month was March, and little did SHS Orchestra know that they were participating in one of the school's last concerts before a much-longer-than-expected quarantine. Fortunately, with the decreasing numbers in COVID-19 cases, and patrons' growing comfort levels, the orchestra's annual Concerto Concert was able to happen for the first time in two years.
SHS's Concerto Concert took place on March 15 in the Stoughton High School Performing Arts Center. This specific concert gives student instrumentalists the opportunity to play a solo piece with an orchesta's accompaniment.
The two soloist pieces this year were "Meditation" from "Thais" by Massenet, played by senior violinist Jovanna Saimi, and "Violin Concerto No. 1" by Bruch played by junior violinist Sylvia McMullin.
Saimi has played violin for a total of 13 years and has participated in orchestra both in and out of school since the sixth grade. Saimi was inspired to learn how to play violin after hearing the violin in the background of an audiobook.
"My parents thought it was a good idea for me to pick up an instrument anyways," Saimi says.
After many years of practice and private lessons, Saimi was ecstatic to play a solo with the orchestra during her senior year of high school, and fortunately, she was able to enjoy the experience rather than worry about it.
Being a soloist was an exciting experience for Saimi.
"It's pretty thrilling to be a soloist because you're able to share your unique interpretation of a piece with the audience, which is much harder to do in a group setting," Saimi says.
Junior Sylvia McMullin has played violin since she was seven years old. McMullin was very excited to be able to share the fruits of her labor with her family.
"Lots of my family members are attending the concert, and I think it'll be really cool to get to share with them the piece of music that I've been working on the most in the past six months," McMullin says.
McMullin feels as though this concert shows that all of her hard work and sometimes painfully-diligent practice has finally paid off.
"I practice every day. It's hard for me to practice intensely for more than an hour each day because of a wrist injury I have, so I try to get as many days in as possible and be as productive as I can in my practice time," McMullin says. "I like to set a timer on my phone for ten minutes and say to myself 'Okay, I'm going to work on this specific part for ten minutes.'"
After the curtain went down on SHS's orchestra for the final time, Saimi gathered her belongings and, humbly and somewhat begrudgingly, listened to and accepted the praises from her friends and family.
"It was a perfect way to end my senior year," Saimi says.
About the Contributor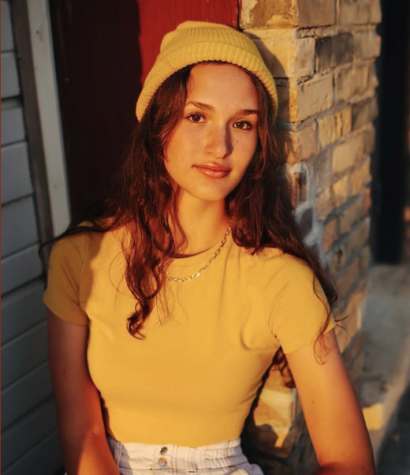 Anja Royko, Editor-in-Chief & Cover Story Editor
Senior Anja Royko is the Norse Stars Editor-in-Chief and Cover Story Editor. Anja enjoys how Norse Star allows her to shine a light on underrepresented...