SHS Athletes Battle Back From Injury
Playing sports can positively impact an individual, for example, bettering social skills through teammates, healing and repairing mental health, and strengthening your body. All of these are lifelong attributes, or they adds to ones life to be happier and more comfortable. However, with competition comes the risk of injury.
Mikey Drifke, a freshman, injured his knee last August, during the start of his football season. "It was during practice, and we were warming up, and I bent down too much on my knee, and then it broke," Drifke says. Drifke tore his patellar tendon and fractured the patella, or knee cap. He shares the hardest part of dealing with the injury.
"[Something I struggled with was] going to practice and not being able to play, just like sitting on the sideline," Drifke says.
However, Drifke shared some benefits to his injury.
"I got more mental drills, so I got better mentally, even if I couldn't do things physically," he says.
These additional skills helped him better himself as an athlete in general, as he also throws in track and field and practices archery through the Stoughton Conservation Club. Drifke gives advice to injured athletes.
"Just because you injure yourself, [that] doesn't mean that your sports career is over. Get out there, take mental reps, and support your team."
Michael Turner had just finished his sophomore year when he tore his ACL, MCL, and meniscus. The ACL and MCL are ligaments located in the knee, and the meniscus is a cartilage pad in the knee that serves as a shock absorber. The ACL is known as one of the most painful knee injuries, so Turner knew he was in for a long recovery.
"I was running down the court and my teammate passed the ball ahead of me. I went to reach for it, and I planted my left leg, and it went inside then back outside," Turner says.
Even though it was an obviously serious physical injury, it also had psychological wear, as Turner describes.
"There's a lot of downs you can look at when you tear your ACL, so I think the main thing was just staying motivated."
However, after his knee improved, Turner found himself back on the court in full force.
"I guess I felt stronger than before." Turner gives advice to student athletes battling injuries.
"Just keep pushing through the tough and down times. You'll come out of the injury better than ever if you just grind the rehab and push yourself to your limits."
About the Writer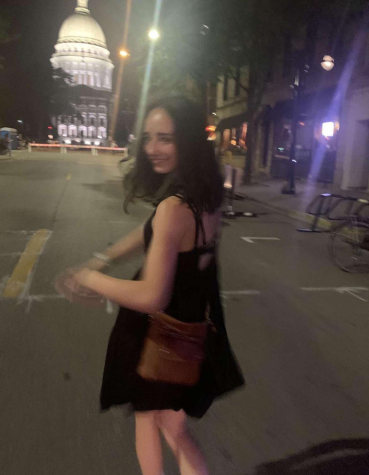 Mylah Hall, Sports Editor
Mylah is a junior and she joined at semester last year. She is also involved with Track and Viking Marching Band. In her free time, she enjoys practicing...