A Prom-ising Night
Over the past few weeks, many have likely seen their Instagram feeds taken over by pictures of glittering gowns and sharp suits. SHS students swapped their sweats for formalwear, checked their hair in the mirror perhaps a few times too many, and smiled (or for some, grimaced) in front of a swarm of parents' cameras. In fewer words, on April 9, SHS had its prom. It was an enchanted night filled with photo booth poses, balloon popping, taking off heels and reluctantly putting them back on before the walk back to the car, and more. Several students offer their takes on the highlights—and a few lowlights—of prom.
Allia Taamallah (11):
Highlights: "I liked being able to talk to so many people I usually don't see at school, [and] I liked not thinking for a while and getting to dance badly with my friends. I liked taking pictures with my friends before the actual prom event and helping them put on their dresses and makeup as well as seeing everyone's outfits!"
Lowlights: "I didn't like how hot it got, how there were only two drinking fountains, [and] I didn't like staying up until 3 a.m."
Favorite memory: "[My] favorite memory was my friend Tanner and I doing a Norwegian Dancer lift! It was dope."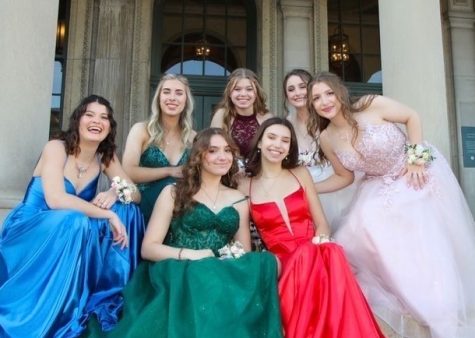 Kyah Tribune (11):
Highlights: "I really [liked] the decorations and how the Overture Center looked."
Lowlights: "I didn't like how bright the lights were [in the ballroom]."
Favorite memory: "[My favorite] memory from prom would definitely be taking pictures [and] getting ready!"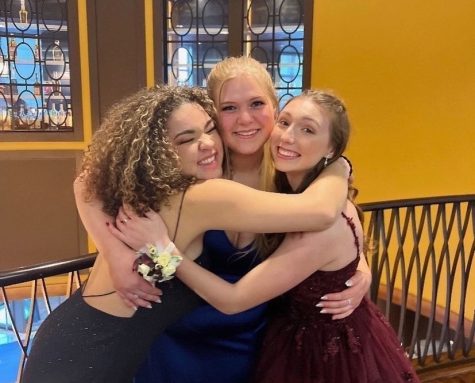 Riana Paquette (12):
Highlights: "As a senior, I think having a fancy prom at the Overture made the night more fun. I [also] loved the photo booth at prom. I thought the idea was so cute!"
Lowlights: "The music could have been a bit better, if I was to make a critique."
Favorite memory: "The group of girls I went with made my night very memorable."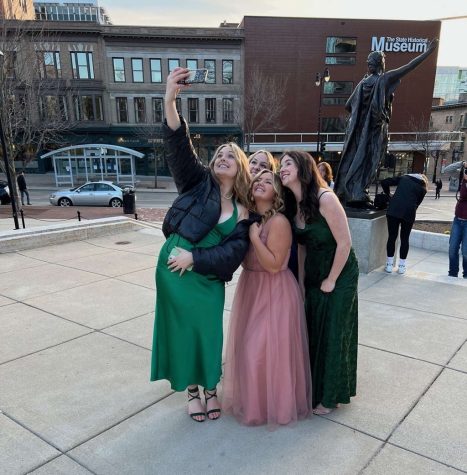 Elizabeth Tessier (12):
Highlights: "I loved the location of prom. Being at the Overture Center made the night feel very special. It was a nice way to end our high school dance experience."
Lowlights: "I didn't really love the DJ. The music seemed a little bit like middle school dance vibes. However, we appreciated that he took some of the students' dance requests!"
Favorite memory: "My favorite memory of the night was the dance circles!! It was so much fun to see our classmates dancing."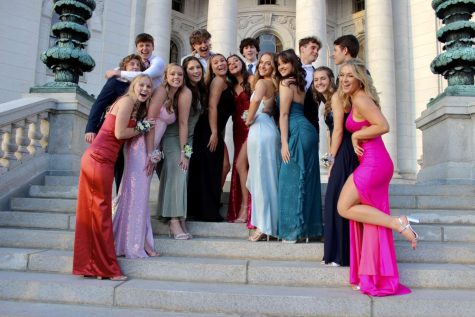 About the Contributor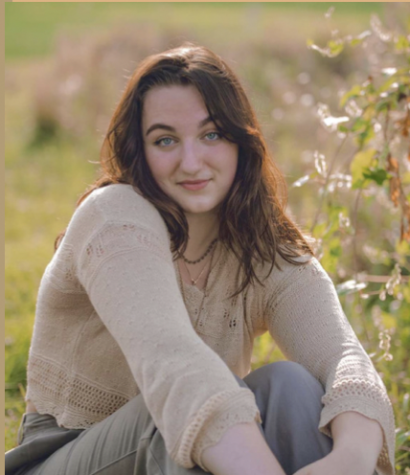 Clare Borchardt, Staff Writer and Copy Editor
Clare Borchardt is the Norse Star's Copy Editor as well as a staff writer. Clare appreciates how the Norse Star is student-led and the amount of collaboration...