Women's Issues Outside the Classroom
The Women's Issues class at Stoughton High School, taught by Katy Mullen, studies topics such as the history of women, gender stereotypes, body image, and more. The class took a field trip to Madison on Nov. 30 to learn more about the topics they are discussing in class.
As a part of the field trip process, before beginning the preparation for the trip, Mullen had to ask permission for the trip from SHS's Assistant Principal, Liz Hrodey. She also had to arrange the trip, but her original idea went differently than planned.
"I wanted to go to Chicago, to Jane Addams' Hull House, but with the transportation issues, I had to have a backup plan. This was sort of my plan B," Mullen says.
The trip was a day long and included a visit to the State Historical Museum.
"[The State Historical Museum has] an exhibit on the 19th Amendment, as Wisconsin was the first state to ratify the 19th Amendment, giving women the right to vote. They generally have an exhibit on that, [but] it was closed," Mullen says.
Although the exhibit they went to see was closed, Senior Emma Chase, along with the rest of the class, was able to learn about another topic involving women.
"We learned about women in native tribes […] like the Ho-Chunk, the Potawatomi, [and] other tribes. We learned about their influence in the tribes and what they did," Chase says.
Along with visiting the museum, the class also went to the State Capitol, where they were able to speak to a member of the Wisconsin State Senate, Janis Ringhand.
"[Ringhand talked] about women in politics and how she got to the position she is in," Chase says.
With this being the first time the field trip has taken place, students learned new topics and ideas outside of the normal classroom environment.
"The [topics] we were learning about [in class] applied to what we [did] on the field trip," Chase says.
About the Contributor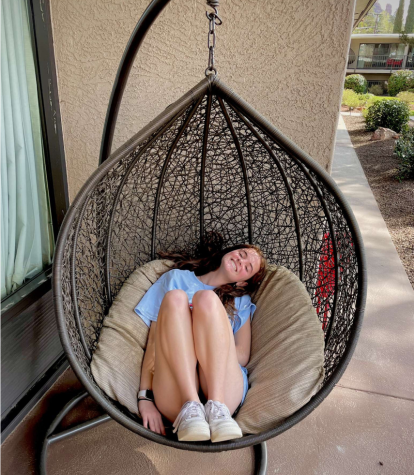 Mary Estelle Bubon, Staff Writer
Mary is a sophomore and this is her first year on staff. She is also involved in cross county and track. Her favorite musicians are Harry Styles and Taylor...