Staffing Reductions In SASD
Due to declining enrollment in the Stoughton Area School District, Superintendent Dr. Dan Keyser proposed a staffing recommendation. On March 20, Keyser presented a solution that involved the dissolution of up to ten teacher positions and an electrician at River Bluff Middle School and Stoughton High School. The April 3 Board meeting concluded with a 5:4 tiebreaker vote from former School Board President Francis Sullivan in favor of the staffing recommendation.
Board of Education member Mia Croyle was one of the voters not in favor of the proposal.
"The proposal approved at the last Board meeting was to eliminate ten positions, nine of whom were educators and an electrician," Croyle says. "This is due to the fact that our district is facing a 'fiscal cliff.'"
This fiscal cliff involves two key points that rely heavily upon one another.
"Lack of funding from the state and our district's declining enrollment are the two main contributing factors," Croyle says. "Schools receive funding from the state on a per-pupil basis, and our number of students has been steadily declining. Additionally, the state legislature has not increased the per-pupil aid amount to keep up with inflation."
Lack of sufficient state funding is not a problem that only Stoughton faces since operational referendums continue to pop up in neighboring districts. However, with these referendums being hit or miss in the past, ultimately the Board found they cannot be relied on as a last resort. Even though the last referendum proposed did pass with a 60% margin, it was openly opposed and ridiculed.
"We don't have enough money coming in to cover our costs without cuts, and it will only worsen as the years go on," Croyle says.
Croyle believes there are several alternative solutions to our fiscal cliff— the first being increased aid from the state legislature. She says that this solution was not likely due to the current political climate. Another solution Croyle spoke about would be to increase enrollment by focusing on becoming even more of a district of choice for open enrollment from our neighboring schools. While this could work, it would take time, which the members who voted in favor of the reduction say they do not have. It would also take effort from multiple parties to effectively display our educational and extra-curricular opportunities.
"I would have supported a proposal to use some of our fund balance for this year, then move quickly with all hands on deck to propose an operational referendum," Croyle says. "I understand that rushing this step is not ideal, but neither is cutting educator positions."
Croyle believes the solution that was chosen was not the best decision.
"It was heartbreaking but not a surprise," Croyle says. "I worry about larger class sizes and the impact it will have on our learners. We already hear a lot about students struggling academically, with mental health, and behaviors. Positive relationships with educators are a strong indicator of future success, and our students need those relationships now more than ever."
Another aspect of the proposal Croyle worries about is the message it sends to Stoughton's educators. Six community members from Stoughton chose to speak at the April 3 Board meeting, and those speakers voiced concerns about their professional and personal future and their students' concerns. Alongside these concerns were solutions such as tapping into Stoughton's "safety net" fund.
"It is clear that many of them are left feeling devalued and demoralized," Croyle says. "I believe we have a lot of hard work in front of us to move forward together through these challenges."
Despite these circumstances, Croyle, alongside the others on the Board, continue to move forward through these difficult times and are working to provide solutions.
"Given the vote, my job at this point is not to second guess the decision but to pivot into problem-solving mode and assess what assets we have, what barriers we are facing, and what the best path forward from here is," Croyle says.
At Stoughton High School, educators share a common feeling of tension and uncertainty. While the science department was free of layoffs, teachers in other departments were uncertain about what was going to happen to their position. One of these educators is Brenna Squires, who teaches AP Language, LA9, and Media Lit.
"My initial reaction [to the proposal] was very frustrated and angry because of all the uncertainty," Squires says. "However, it quickly turned more into needing to plan ahead for whatever outcomes there may be."
In difference to Croyle, Squires doesn't believe an alternative could have been reached with the limited time the Board had.
"While I am sad, we are also facing a large budget deficit for next year," Squires says. "In the time frame we have, when you look at the money, there simply isn't time for us to find another solution or pass a referendum that would prevent the district from falling into an operational deficit."
Unfortunately, Stoughton has already passed that threshold, and if things continue , the total deficit in the next year would be approaching $1 million dollars, and shortfalls $4 million the next year.
Aside from the fiscal side of the staffing recommendation, Squires believes this adjustment will create long-term issues with student-teacher connections.
"Class sizes of 25 to 28 students aren't necessarily the best sizes for kids; based on multiple studies available, smaller class sizes matter," Squires says. "You've got very high achievers in the same rooms with kids who need more support, kids who are going through big things in life, and in smaller classes, I can be a lot more responsive to each kid."
Since the Board was pressed for time, all of these decisions were made in just shy of a month. Rather than it coming to that again in the future, Squires hopes situations such as these will be acknowledged and discussed extensively much sooner before the deadline.
"The wider community needs to be involved in programming and staffing moving forward— and the community should have the opportunity to talk about what they want for their kids," Squires says.
Change is coming to the Stoughton Area School District, and while the long-term effects of the staffing recommendation may not yet be fathomable, it is clear that both students and staff will have to adjust.

About the Contributor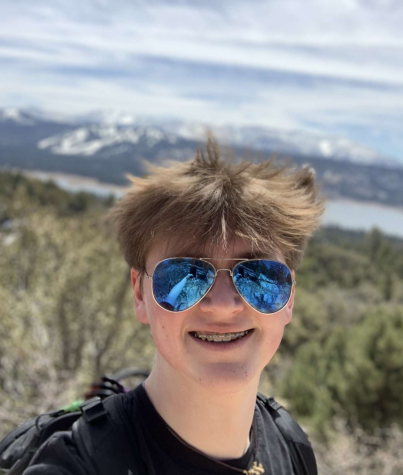 Bode Jensen, Staff Writer
Bode Jensen is a junior and this is his first year on the Norse Star staff.

Outside of Norse Star, he also plays soccer at SHS. In his free time, he...