Remembering Fukushima and Teaching Culture:
How their time in japan shaped these elementary teachers' lives… and their curriculum
This year marks the ten year anniversary of the earthquake in Okuma, Fukushima Prefecture in Japan, one that resulted in a tsunami and a nuclear disaster, leaving thousands dead and even more without shelter. While not all of us may have the opportunity to connect with Japanese culture, first grade teachers at Sandhill Elementary School, Colleen and Dave Wermuth, hold both Japanese culture and those lost in the disaster close to their hearts.
When they were 24, the couple went to Japan to follow a teaching opportunity in a rural town near Fukushima. Initially, the Wermuths had planned to stay there for only a year or so. It wasn't until nine years and three children later that they finally returned home.
Although Colleen notes that her first year was difficult, she explains that in the end, it was her time there that shaped her into who she is now.
"We kind of became who we were there. We were still pretty young and impressionable, and I think we were straddling two kinds of worlds and that made us who we are," Colleen says.
Neither Dave nor Colleen really knew the language when they first landed in Japan–Dave had studied for a semester in Osaka, but that was all–so it became a learning experience for both of them.
"One of the main things I used to tell kids, still to this day, […] is I remember trying to say 'oh boy, your baby is so adorable' but really I said 'oh boy, your baby is really scary'. So we fumbled through some things that were pretty hilarious, but we studied when we could. We were the only foreigners, so we had to learn it – it was total assimilation," Colleen says.
One of the cities that the Wermuths stayed in–and later returned to with their children–was Miharu (me-hal-do). This city is located right outside of Fukushima where the 2011 earthquake occurred.
The earthquake in Fukushima set off a cascade of several events that left the area in devastation. "Just off the coast of Fukushima, a 9.0 earthquake started a tsunami that rolled into Fukushima prefecture. […] There was a lot of damage and destruction from the water coming in. The tsunami came in and flooded–they had flood walls, some of the highest in the world–and it went right over the top of the flood walls. Of course, that tsunami rocked the nuclear power plant, and one or two of the nuclear reactors were still on and it began to melt them," Dave says.
"Miharu is about the size of Stoughton, and it's all in Fukushima prefecture. We lost friends during that tsunami and the nuclear wave. […] It was the first city in line to take refugees. Where our kids went to school, it was demolished – damaged enough that they had to rebuild," Colleen says.
At the time of the earthquake, the Wermuths were teaching in Stoughton. The Wermuths did everything they could to help those impacted back in Japan.
"We had an article in the Hub. The Stoughton community was wonderful – they gave money, and with that money, we were able to buy dosimeters for all the elementary and middle school kids to wear," Colleen says.
Dave adds that "We checked the dosimeters to check how much radiation they were getting for almost a whole year."
As devastating as the earthquake was then, the Wermuths note that even in 2018, there were still 48,000 people who were displaced. Radiation levels are constantly checked, and people live in fear of their radiation exposure. Large numbers of people are also moving out of the area, which is extremely uncommon in Japanese culture.
"I don't think Fukushima is ever going to get back to what it was," Dave says. "[…] There's a lot of elderly who want to go back, but for the areas that are closed off, there's just nothing there. It's been inundated with wild boars and […] the animals have taken over."
Although the Wermuths haven't been able to return to Fukushima since the disaster, they still incorporate as much Japanese culture as they can into their lessons. They teach songs, numbers, the alphabet and more in Japanese, along with these basic skills in other languages like French, German, and Spanish as well. They work to incorporate what they learned in Japan for their own students.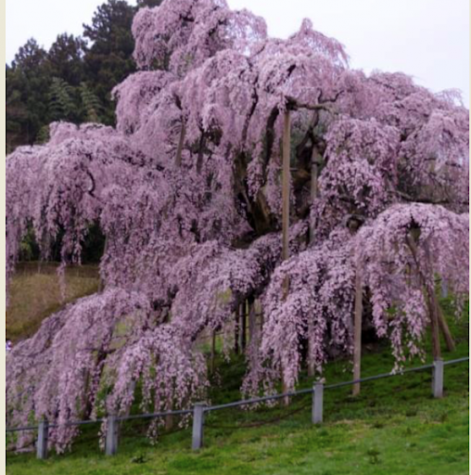 "One thing I do teach them, Dave does too, is the importance of community and working together. Even if you have a different idea or thought process, the end product is achieved through the process of working together, and that's really important," College says. "In the community of a classroom, kids come in with strengths and weaknesses. Strengths are an opportunity to help move others forward, and our weaknesses are an area to help us grow."
"What we received when we went to Japan with the kids and even with just ourselves [was that] there were a lot of people who worked to assimilate us into a culture that was very, very different. We reciprocated this back by being community members in return for them," Colleen adds.
On this anniversary, the Wermuths do hope that we can keep those lost in Fukushima in our thoughts, to stop and reflect on those that have been lost in the devastating aftermath of the earthquake and those who still face its effects today.