The History of Her Story
A look into the history of influential women in Stoughton
March 8, 2022 was celebrated across the globe by people everywhere honoring International Women's day and for many, they celebrated International Women's month. This month The Norse Star features women from Stoughton's history, women contributing to Stoughton's culture, and women contributing to Stoughton's future generations. We are featuring these women for the obstacles they've overcome and the work that they've done to be where they are today. Even through the controversial opinions about women in power, women's roles, and women's speech, we've come a long way in history. From the first women's rights organization in 1848, to the first time women voted in 1920, all the way to our first female air pilot in 1932 and then to present day with our first woman-of-color vice president in 2021, society has progressed for the better from where it began. It's pretty likely that there are going to be battles to fight and arguments to win, so truly recognizing the powerful, confident women who help build our civilizations is merely a stepping stone toward the future. This month, The Norse Star researches, recognizes, and interviews women in Stoughton who helped shape the rich history of the lovely little town we reside in today. Women's History Month presents the opportunity for a memorial, a look into the present state of women's rights, and a glance into the future. Stoughton's history is rich with powerful women who made themselves known to the community, whether it was through advocating for women's rights, fighting for what they believed in, or helping to build the town we know today. The Norse Star researched the Stoughton City Council website and had an interesting a phone call with the organizer of the City Council Clerk. Since the induction of our town's founder, Luke Stoughton, in 1976, there have been eight women inducted into the Hall of Fame. Though a small number of inductees are women, these people worked hard to get to where they were and they contributed to the town and the community in every way that they could, and more.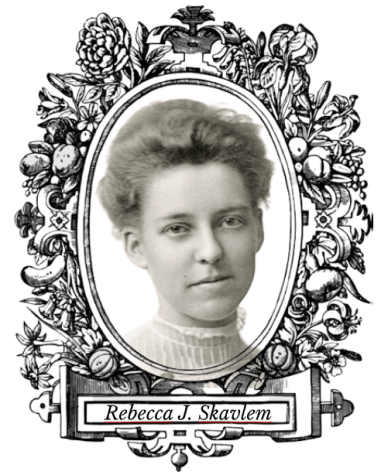 Rebecca J. Skavlem (1959-1997), inducted in 1976: Rebecca J. Skavlem earned her teaching degree at UW Whitewater and began her career in teaching in 1911 at the old Stoughton high school near River Bluff, West School. Skavlem spent a year at Central School and then South School in 1913, though went back to Central and remained there in 1918. Skavlem was known to be a wonderful teacher to all students, described as responsible, selfless, and warm. She made her mark in Stoughton as a caring and loyal woman who helped teach the future generations of Stoughton for 45 years.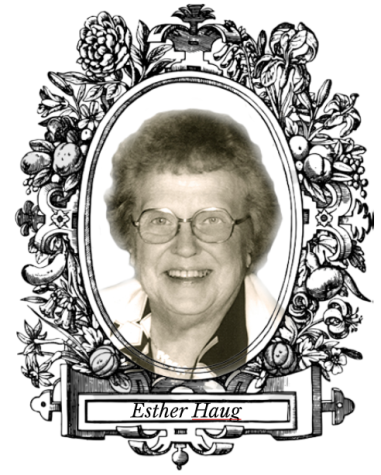 Esther Haug (1914-1986), inducted in 1988: Esther Haug was a force of nature in Stoughton. The daughter of Norwegian immigrants, Haug grew up on well-known Main Street. She was always a little musical, so there was no surprise when she graduated from the University of Wisconsin with a music teaching degree in 1937. She began her career in the Tomah School System, teaching music to elementary children. When World War II struck, Haug worked as an executive secretary for the American Red Cross, resuming her career in teaching after the war ended. She retired in 1972 without losing her spark of selflessness. Haug contributed to the shaping of many town delights including the Hall of Fame, the City Hall Clock Tower and Auditorium, the Luke Stoughton Society, The Stoughton Historical Society, Vennevoll, and the Sister City Committee. In 1962, Haug and her husband, Odvar Haug were crowned the first King and Queen of Syttende Mai.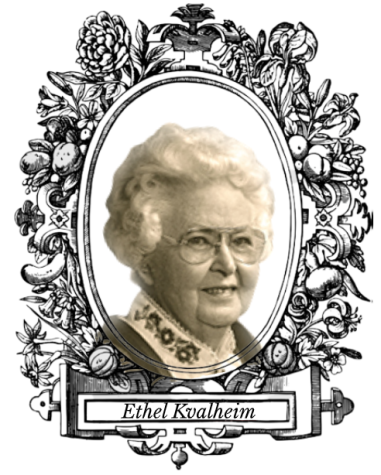 Ethel Kvalheim (1912-2011), inducted in 1990: Award-winning Ethel Kvalheim has a long list of accomplishments under her belt that rightly earned her a spot in the Stoughton Hall of Fame. Kvalheim was the premier senior rosemaler in the United States, the first recipient of rosemaling's gold medal in 1969 at the National Rosemaling Exhibition at the Vesterheim Museum in Decorah, Iowa. In 1971 she received Norway's medal of Saint Olav (the second highest medal of the country). Then in 1989 she received a heritage fellowship from the National Endowment for the Arts. Along with all of this, Kvalheim's rosemaled trunks are the most-coveted of the items raffled during Syttende Mai.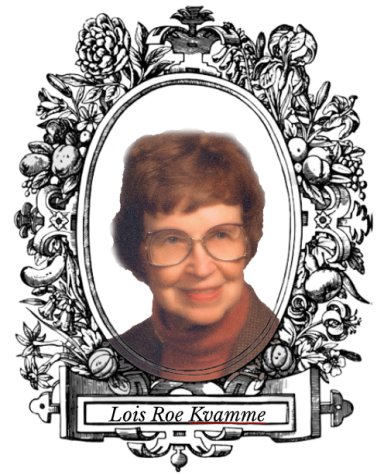 Lois Roe Kvamme (1914-1995), inducted in 2005: Known for her strong passion for education and the arts, Lois Roe Kvamme certainly put her name down in history. Graduating in 1937 from the University of Wisconsin with a degree in music education, Kvamme taught music in public schools for 38 years. In memory of her second husband, Torsetin O. Kvamme, she helped create the Torstein O. Kvamme Local History Area at the Stoughton Library, labeling it the "library within a library." Kvamme also funded many historical resources for the library. Kvamme was a member of the Senior Citizens Writing Class, the Yahara Book Club, the Stoughton Historical Society, the Luke Stoughton Society, the City Auditorium Fund-Raising Committee, the Stoughton Hospital Auxiliary, and the Stoughton Lioness Club. She was also a loyal member of the Covenant Lutheran Church, so much so that in 1983 she gifted a baby grand piano to the church in memory of her second husband.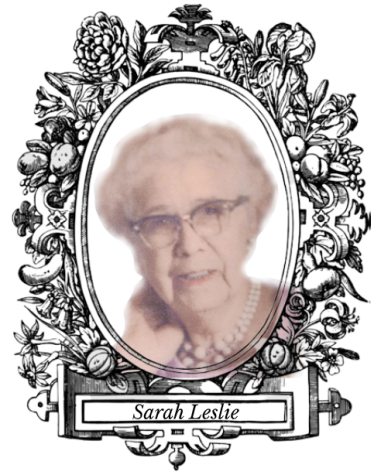 Sarah Leslie (1886-1969), inducted in 2006: Dedicating her life to the art of homemaking, Sarah Leslie put her heart and soul into the lives of Stoughton women when their husbands and sons were away at war. Leslie graduated from Stevens Point College by taking graduate courses at the University of Wisconsin and began to teach at the Stoughton Vocational School (now known as River Bluff Middle School) in 1929. She traveled all over the county, teaching many different classes such as cooking, sewing, and rug hooking (for which she was nationally known).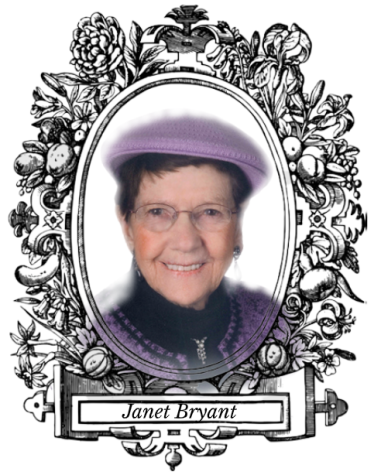 Janet Bryant (1919-2010), inducted in 2012: Janet Bryant left a legacy in Stoughton with the Bryant Foundation Scholarship Program that offers non-traditional scholarships to students in the ten Wisconsin communities where Nelson Industries, Inc. had plant and office facilities. She and her husband, Ed Bryant worked together to support local charities as well as they were involved in the support of the Nelson Muffler Corporation which later became Nelson Industries, Inc. in 1974. Bryant wanted to leave a legacy to honor her late husband and all he represented, so she formed the Edwin E. & Janet L. Bryant Foundation, Inc. in 1998.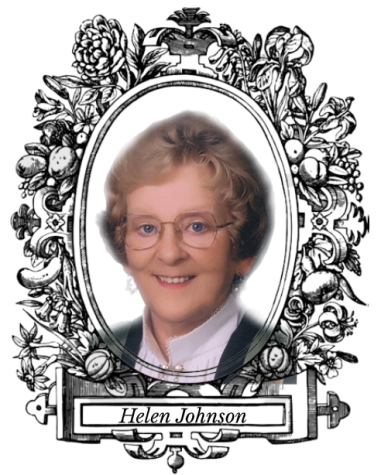 Helen Johnson (1936-2017), inducted in 2013: Helen Johnson made her mark in Stoughton by taking the political route and becoming Stoughton's mayor. In 1981 Johnson was appointed Stoughton City Clerk and was elected mayor in 1990. She was re-elected in 1994 with no opposition. Johnson was made board supervisor on the Dane County Board in 1998 and again in 2000. Johnson then ran again for mayor in 2002 and 2006, both times unopposed. She left office in 2009 to spend more time with her family. During her time in office, Johnson purchased the former King Edward Tobacco building as a home for city services including Stoughton Utilities, the EMS Department, the Interim Youth Center, and the Food Pantry. Johnson also supported projects such as the restoration of City Hall and the Stoughton Opera House.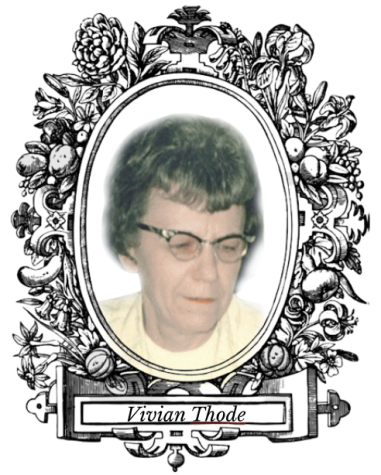 Vivian "Vi" Thode (1917-1999), inducted in 2016: Though Vivian Thode was not born in Stoughton and is a non-Norwegian, she took the town's history and culture and learned one of Norway's most difficult and beautiful arts, the art of rosemaling. Thode became a world renowned rosemaling expert, teaching classes all over the state and becoming a strong Stoughton member.
Preserving Culture at Livsreise
Women in the past have built Stoughton to become better. From repurposing old buildings to being strong educators, it is the accomplishments of the people of Stoughton, its men and women, that have brought back its charm.
The women of Stoughton's past are not the only ones who have worked to make this city stronger. Today tons of women work as presidents of boards, in government positions, and as librarians, teachers, and mayors. One woman in the community has been working since 2015 to keep Stoughton's Norwegian heritage alive.
Marg Listug is the manager at the Livsreise Norwegian Heritage Center located at 277 West Main Street in Stoughton. Listug started her work at Livsreise when the center first started looking for employees in 2014. She was asked to start working as a manager there a couple of months after its opening.
"I came to the Heritage Center [because] there were positions available to both volunteers and paid staff [in] probably 2014. I applied for one of the staff positions a month after we opened. The person that was manager left, and I was asked if I would accept the position of manager at that time, which was June of 2015," Listug says.
Besides her work in the Heritage Center, Listug is a member of the Visitor Services Committee, which started in 2016.
"I also serve on the Visitor Services Committee, which is underneath the chamber of Commerce. It's comprised of people from across various businesses in Stoughton," Listug says.
Outside of her work at the Heritage Center, Listug is passionate about Norwegian culture, speci- fically bunads, the trad- itional Norwegian dress.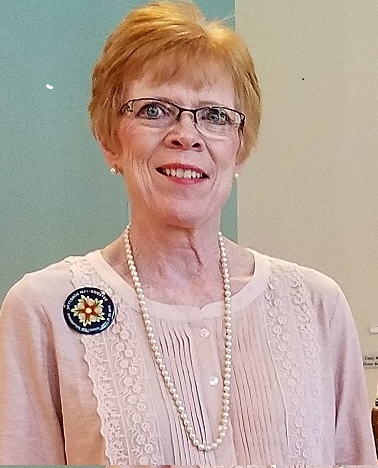 "My passions, along with Norwegian heritage, are bunads. It's not just sewing; it's studying them. Being connected with people in Norway through Facebook that also have this passion—I find that immensely enjoyable," Listug says. "I'm a part of several different Facebook groups for bunads from different parts in Norway."
Despite the love for the work she does now, there have been roadblocks in her career in the past based on her gender.
"I worked 23 years as a travel agent in corporate reservations. There were a couple of occasions when we actually had clients that I would say, sexually harass you on the phone. Nothing bad, but they were going in that direction,"
Listug says. Listug says her work at the Heritage Center is one of her greatest contrib utions to the Stoughton community. Many people in Stoughton can overlook some of the defining features of this town, but through the work at the Heritage Center, Listug is making sure Norway makes its way back into Stoughton.
"There's only about 20% of the people in Stoughton that claim Norwegian ancestry as of the 2010 census. One of our missions is to try to keep the Norwegian tradition going here in Stoughton. There's a lot of people that aren't from here anymore, but there are people who say it's so awesome that I'm [at the Heritage Center] working on what I do. There's a lot of people that appreciate what we do here that you may not hear from or see every day, but [the Heritage Center] is quite fulfilling to me," Listug says.
Listug shares what she thinks makes Stoughton as unique as it is.
"I think that the fact [Stoughton] keeps its heritage is special. I'm really pleased to see that Stoughton's started growing again," Listug says. "I'm happy to see diversity here. I am happy to see that we have such a good school system here."
Being an influential member in a historical town such as Stoughton, Listug proves that women are capable of being leaders in the community as well as in their profession.
Paving the Way for Future Generations
The first people that tend to become overlooked when eyes turn to the education of our future generations are teachers. One woman has been working in our school district trying to better Stoughton schools for our kids.
Kate Ahlgren has been Stoughton High School's interim superintendent since Dr. Onsager retired in February. Before that, she worked solely as the Director of Curriculum and Instruction. Although she hasn't been in this position for long, Ahlgren is passionate about the work she is doing for the school, and she is happy in both of her positions.
"I feel very fortunate to work as part of a really vibrant and coherent administrative team—that would be all the principals and assistant principals and directors who work in the central office, supporting areas such as technology and business services, human resources and student services. We really share a great deal of the work, and a lot of it's around continuous improvement," Ahlgren says.
Ahlgren has been working on making Stoughton inclusive. She thinks it's very important for every student to have the same opportunities as their peers and has been very conscious about how teachers can work to include their students.
"My brother, who is one year older than I am, has a very significant intellectual disability. My parents were really at the forefront in our area where we grew up; [they advocated] for his inclusion and integration into general education. I was very influenced from an early age about thinking about what were the opportunities for schools to be places for everyone," Ahlgren says.
She has been working towards her goal of making Stoughton more inclusive for students by working closely with administrators and teachers.
"My work has focused certainly with teachers but to a great degree with our wonderful administrative team who provides exceptional partnership," Ahlgren says. "[I work] with teachers and our staff at all of our buildings around issues of professional learning related to equity, and [I] learn from teachers about what they prioritize, and the ways in which learning is meaningful to them."

Ahlgren finds that being a woman hasn't hindered her ability to achieve all of the goals she has set as an administrator. In fact, being a woman has given her the chance to think about how there can be a power struggle between genders.
"I think we find our whole selves through work or through school, [and] for me, a part of that is being a woman and bringing that to the workplace. I appreciate the opportunity to think about how power can circulate. Thinking about how power takes shape at work and in schools is critically important," Ahlgren says. "[Being] very aware that in the past, and sometimes now, power has circulated in ways that has provided some challenges, and for me, I think the awareness is always about how to notice power in spaces and how to do whatever I can in my role to redistribute it."
Alhgren's goals for the future focus on bettering Stoughton's education system, and especially focusing on listening to students.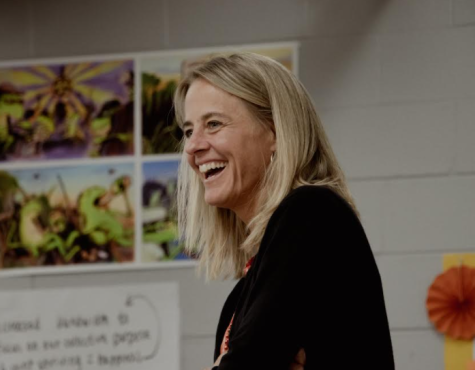 "I'm really eager to think about how students can be participating in [activities] and how students can continue to inform us on what it is we most need to learn," Ahlgren says. "That's an ambition I have for us as a community is to continue to take the good counsel that our students are able to offer us. Students have so much to say and so many ideas, and I'd like us to continue to kind of keep thinking about them."
Working with students to better the school system isn't Ahlgren's only goal; she also wants to give teachers more opportunities to work with their fellow educators.
"I would say another ambition for us is to continue to think about how we can provide teachers time to work with one another. They're each other's best resources. When teachers have time to work together, to think about kids, to plan for kids, [it] is something that's just an incredibly strong value," Alhgren says.
Alhgren has many objectives she wishes to see made in our school district and will continue to ask students, '"In my role, what is it that you think I would benefit from learning from? What is it you'd like me to know?"'
Another woman who works to better the Stoughton education system is Stoughton school board vice president Jill Patterson. She moved to the Stoughton area twelve years ago after living in Seattle since college.
Besides being the vice president of the school board she also serves on the Stoughton Opera House's board of directors and works at a Seattle-based company.
"My career is still focused in Seattle. I am the marketing director for an environmental engineering company. I've been doing that work for over 20 years now. I really enjoy what I do, but I don't have a desire to go much beyond there in my career," Patterson says.
Patterson shares the same goals as Ahlgren in regards to the future of Stoughton education.
"I would say that my goal for the district as a Board member would be to ensure that all students that attend Stoughton schools feel like they belong there, like it's their school," Patterson says. "They have a place and are proud to be in Stoughton schools, to graduate from Stoughton schools. They come out of our schools feeling like they are nurtured and felt belonging. I think that we have some work to do around that, but I'm really hopeful that we're making progress."
During her time as a member of the School Board, Patterson has found the School Board to be equal between male and female representation.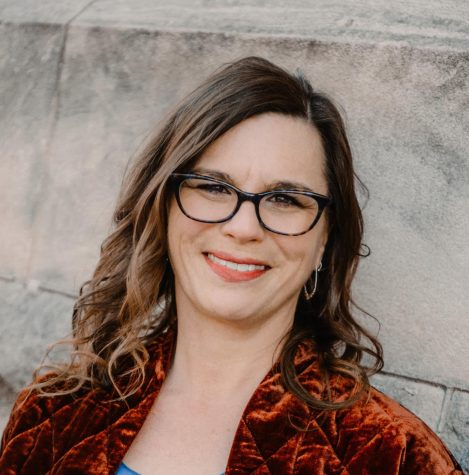 "I think that our Board is fairly balanced in male and female participation at this point, and I think that's a good thing. It's been great to be surrounded by so many other strong women in leadership. I could speculate that, as a woman, I probably have a more compassionate perspective on a lot of things," Patterson says.
Her work on multiple community boards has given Patterson the opportunity to do one of her favorite things: networking.
"I really enjoy bringing people together from different community groups. I like being able to connect people to other people that share their same vision and passions, connecting people to resources. I made a very conscious effort to meet a lot of people in the community. I feel like I have connections with a lot of different subsets of the Stoughton community that don't often interact with each other," Patterson says. "Through that, I have found that it's been really fascinating to kind of connect people to like-minded people, to resources that they might find useful, to things that they didn't know were going on in Stoughton."
Patterson's work on the School Board shows people in the Stoughton community the strength women can have.
Time and time again, the women of Stoughton's past and present have proven themselves to be vital members of our community. Whether it be through teaching and administrating, volunteer service, creating art that reflects the culture of Stoughton, or serving as public officials, these women have certainly made their mark.

About the Contributors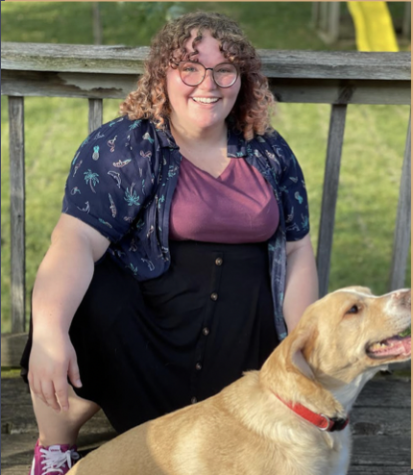 Autumn Evenson, Staff Writer and Distribution Manager
Senior Autumn Evenson is the Norse Stars distribution manager as well as a staff writer. Autumn's favorite part of Norse Star is the atmosphere.

Outside...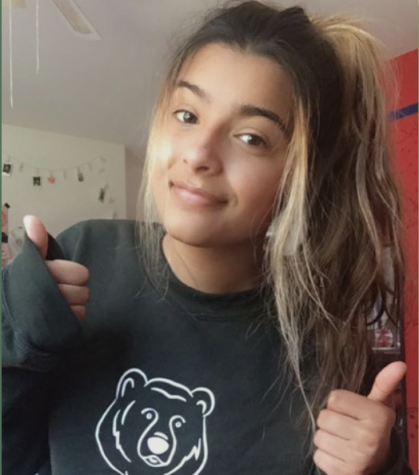 Emma Phillips, Arts and Entertainment Editor & Head Artist
Senior Emma Phillips is the Norse Stars Arts and Entertainment Editor and Head Artist. Emma enjoys the dynamic the staff has with one another.

Outside...