SASD to vote on two Referendums this November
SASD to vote on two referendums totaling $48,000,000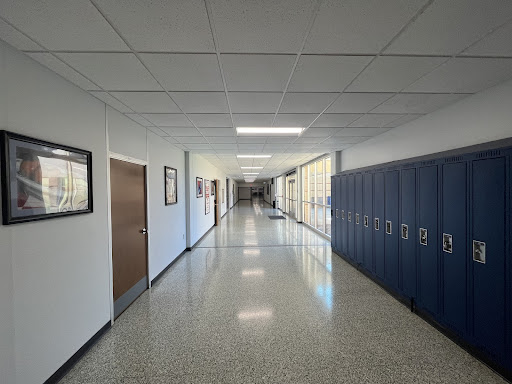 On November 8, 2022, voters will head to the polls and cast their ballots. Residents of the Stoughton Area School District will not only be electing a Governor and a United States Senator, but they will also be faced with the question of whether or not to approve two referendums for SASD. The two referendums total $48 million. 
Earlier this year, the SASD School Board approved two questions to be placed on the ballot. 
Newly elected SASD school board member Lisa Pugh explains the goals of the referendums.
"Our goal is to to support different capital maintenance needs across the district, […] address really critical needs and increase energy efficiency, to increase safety and security, and to improve both the interior and the exterior of all of our school buildings" Pugh said.
The first referendum would cost $36.6 million and would be allocated to all three SASD elementary schools, River Bluff Middle School, SASD district office, and the Stoughton High School. The district states in an August 1. press release that this first question will address immediate district-wide capital maintenance needs. 
The renovations at SHS could include, "Renovations around the kitchen and cafeteria, upgrades to mechanical equipment, […] enhancing the security of doors, [and] replacing floors," Pugh says. "These are investments, upgrades and improvements to the school buildings, district wide."
The second ballot question asks voters whether they support an additional $11.7 million referendum that would add a gym and fitness area to River Bluff Middle School, replacing the current community gym used by RBMS.
"The pandemic overall really created more awareness of the sort of space that students need for a good learning environment, and that, coupled with the safety concerns, made it the right time to really make this change," Pugh states.
As stated on the SASD website the district believes these changes will avoid future significant and costly renovations needed to address failing portions of the building. 
"In our case we did realize, the longer you leave certain facilities, things do become costly, so now is the time we make sure we are in maintenance mode with our buildings so that kids can continue to get a good education," Pugh says. 
According to SASD if passed, the referendum will  increase taxes $0.90 per $1000 of property value. 
"The district has been a really good steward of taxpayer dollars over the last several years […] but the sort of facilities upgrades that are necessary are what are reflected in the referendum questions. These are investments, upgrades and improvements to the school buildings that are necessary and that are not capable of being funded through the existing budget," Pugh says. 
To learn more about the two referendums visit stoughton.k12.wi.us